We Are Passionate about Our Customers' Smiles!
Professional Denturists in Abbotsford, Chilliwack, Langley, and Sardis
Accurate Denture Clinic Ltd. is your one-stop solution for all your denture care needs in Abbotsford, Chilliwack, Langley, and Sardis. We have been proudly serving the communities since 2006. At our clinic, we offer a variety of dentures, including dentures over implants, partial or complete dentures, precision dentures, and much more. Denture needs vary from one individual to another. When you come to us, our friendly and professional team will consider all your requirements and suggest a treatment plan based on it. At our denture clinic, we accept various dental insurance plans and our electronic billing system will help you save time for getting pre-approval or receiving payments from your insurance. Monthly payment plans are also available O.A.C. Call us today to schedule your free initial consultation with our denturists in Langley, Abbotsford, Chilliwack, and Sardis. Go through this page to learn more about our team.
Manigeh Ghorbanali - R.D. (Registered Denturist)
Manigeh is a registered licensed denturist and a member of the Denturist Association of British Columbia. She graduated in Europe as a dental technician and after several years of working in the dental laboratories as a dental technician, Manigeh has learned different European and North American techniques about the fabrication of dentures. Then she returned to school in Canada and continued her education to become a registered licensed denturist. Her devotion and passion about denturism is what makes her successful in providing the precision and accuracy that you are looking for.
Farshad Irandoust - Operations Manager
Farshad graduated in Belgium as a licensed dental technician. He has spent the last several years in entrepreneurship and management. Currently, Farshad keeps the business running as the operations manager serving all aspects of the business from marketing to ensuring customer satisfaction. He loves traveling, music, good food and loves to spend time with family and friends.
Adam Wejkszner - R.D. (Registered Denturist)
After successfully learning the newest techniques about the fabrication of dentures at Vancouver Community College, Adam obtained his denturist license in 2014. He is also a member of the Denturist Association of British Columbia. Adam joined our team in 2015. He is always willing to listen and pay attention to details in order to attain the accurate fit and look that each of his patients' desire for their dentures. In his spare time, Adam enjoys taking his car to the racetrack and being around his friends and loved ones.
Lacey Robertson - Assistant Manager
Lacey joined our team in 2013. She graduated with the Certified Dental Assistant Diploma in 2012. She brings her love of the dental field and past experience to all aspects of her job. Lacey is a valuable member of our company and a great team player. Her approachable personality shines through and makes her patients feel comfortable from the first phone call. On her days off, you can always find her up a local hiking trail with her dog, spending time with her husband, kids, friends, or working away on a new knit or crochet project.
Emily - Dental Administrative Assistant
Emily is one of our newest team members. She moved back from Toronto in June 2018 where she spent nearly two years working in the dental field. She has gained a great deal of knowledge and experience that she utilizes to this day. She enjoys working in this field because she loves interacting with people and watching them achieve the smile that they were looking for. Emily enjoys spending time with her family and friends, listening to music and reading a good book with a cup of tea.
Aryan Taheri - Web Technology Consultant
Aryan has been consulting with Accurate Denture Clinic since 2011 and enjoys keeping the company's web presence updated and easily accessible. If Aryan's not behind a laptop or mobile device he's probably out with the family at a park, hiking, or catching up on movies.
So Jung (Elly) Lee - Denturist (Intern)
So Jung (Elly) Lee is an intern denturist. She attended CDI's Surrey campus and completed the Denturist Diploma with honours in 2020. Upon graduation, she began her internship at Accurate Denture Clinic, and she is enjoying the many different aspects of this profession. She is working with a supportive team in a friendly atmosphere where the common goal focuses on patient's denture care. She is hardworking and very passionate about her work. She finds her work the most rewarding and meaningful when she sees improvement in a patient's smile and eating ability. In her spare time, she loves being around her family, friends, and her dog. She also enjoys walking and hiking during the summer and snowboarding during the winter.
Professional Affiliations
​ Member of Denturist Association of BC
​ BPS Certified
​ Member of the Denturist Association of Canada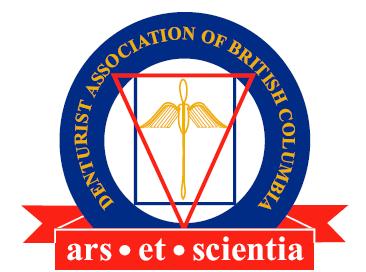 In the Community
Accurate Denture Clinic Ltd. is proud to give back to the communities that it is a part of by donating in different ways. We are pleased to donate a portion of proceeds to both Abbotsford and Chilliwack Food Banks totalling $2,600. We have also made a donation to BC Children's Hospital.
1/1